ARGOS innovation partnership
Vossloh Cogifer takes charge of some signalling design studies, configuring computer-based interlocking, as well as supplementary and functional tests for the signal system of the future within the Thales-Engie Solutions-Vossloh consortium
The Thales-Engie-Vossloh consortium is now the main supplier of Argos, the latest generation of signalling systems from SNCF Réseau, leading the innovation partnership launched in 2017 by SNCF Réseau.
The consortium will be the main partner of SNCF Réseau in renewing computer-based signalling equipment on its network and will provide it with support over the next 15 years and beyond in deploying and maintaining its equipment.
As consortium lead, Thales is responsible for managing the project, as well as for developing and supplying the system. Engie Solutions is responsible for installation of the interlocking systems, and Vossloh Cogifer for some of the signalling design studies, configuring the computer-based interlocking, as well as supplementary and functional tests for the signal systems.
SNCF Réseau is thus renewing its trust in Vossloh Cogifer's expertise to optimise a process based on digital continuity and the automation of certain operations. "We are grateful to SNCF Réseau for their trust, which will allow Vossloh Cogifer to play a key role in the modernisation of the national network with the rollout of new-generation computer-based interlocking. Their decentralised architecture, the technological innovations implemented and our experience in technical studies will allow faster deployment, more competitive ownership costs and greater resilience in the face of external threats" asserts Marc-Antoine de Dietrich, Chief Executive Officer of Vossloh Cogifer S.A..
The modular and innovative group solution will enable SNCF Réseau to optimise its life cycle both technically and financially.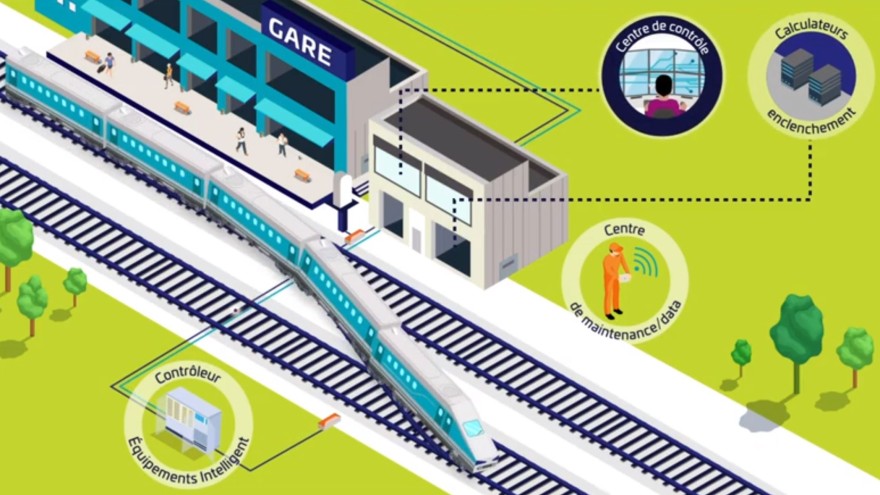 More details on the following page: